Poke Salat
Started by the Liar's Club at the L'Rancho Cafe, the Poke Salat Festival is a long standing community tradition where families and guests gather for a taste of poke salat, a dish discovered by the German settlers and cooked from the wild poke weed plant. Visitors to the Festival enjoy browsing through the quaint shops and cafes in Downtown Arab; strolling the streets filled with art, vendor wares, baked goods, entertainment and a food court filled with delicious foods.

~ • ~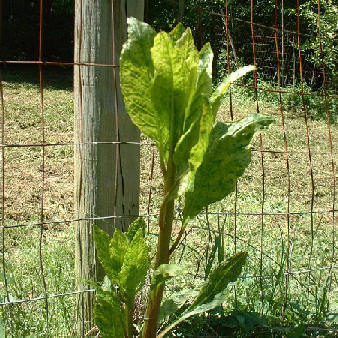 Pokeweed. You've probably seen it growing wild in pastures, snaking up through fence lines or out in the woods. As a kid you probably played with the berries of the pokeweed, dying your hands with a deep purple that you had to live with for days since it wouldn't wash off. Sure it grows wild, but is poke just a weed???
Not to the thousands that live on Brindlee Mountain. During the early part of May, the folks around Brindlee Mountain gather in the streets of downtown Arab to celebrate Poke Salat.

No one is one hundred percent sure how Poke Salat got it's name. Old timers have as many different stories about poke as there are people telling them. Most agree that the word "salat" comes from the German word for salad. There are two common theories about the name "poke." Some believe that since the berries have an indentation in the middle, that it appears someone has "poked" them, hence the name. Others hold firm that the name comes from the sack, or poke, used to carry the leaves when harvested. (You know, like a pig in a poke.)
But no matter how it derived its name, folks in Arab think it's worth celebrating... So, whether you call it salad, poke, or poke greens, just come join the fun at the next Poke Salat Festival!
~ • ~

The Poke Salat Festival is an all volunteer based Festival - run by a Planning Committee with the help of numerous community volunteers. It's held on the third Saturday in May, in Historic Downtown Arab.

~ • ~
© Poke Salat Festival 2021